Gilles Savard
(FR) Gilles Savard est professeur depuis 1993 à Polytechnique Montréal au Département de mathématiques et de génie industriel, qu'il a dirigé de 2001 à 2007. De 2007 à 2017, il a agi comme directeur de la recherche, de l'innovation et des affaires internationales et depuis 2017, il dirige l'Institut de valorisation des données, IVADO.
Genevieve Fioraso
Former Minister of Higher Education and Research and Former Secretary of State for Higher Education and Research, Genevieve Fioraso was also a Member of Parliament for Isère from 2007 to 2017. She started her career as an English teacher, then joined the management of the Grenobloise Corys start-up. In 2003, she became CEO of Sem Minatec Entreprises, an innovation platform in the nono and microtechnologies sectors. She also co-piloted the Giant Innovation Campus with the CEA. She has chaired for 2 years the Strategic Orientation Council of the ESPI (European Space Policy Institute) in Vienna. Ms. Fioraso has held the position of President of the IRT de Saint Exupéry in Toulouse since April 2019.
Alain Aubertin
D. in Innovation Management and a Master's degree in Environmental Engineering, both from Polytechnique Montréal, Alain Aubertin is Vice President, Business Development and International and Regional Director for Quebec at CARIC. He is also Vice President, Business Development, Network and Innovation Process for the Consortium de recherche et d'innovation en aérospatiale au Québec (CRIAQ).
George Romanski
George Romanski started his professional career as a graduate Programmer in 1970. For the next 20 years, he developed compilers, run-time systems, and gradually moved to focusing on real-time systems. In 1990, he started work on Safety Critical Systems. In 1999, he co-founded Verocel, and as CEO led the company to develop tools and support certification projects in the aviation and many other industries. He was involved in working groups that developed DO-178C and supplements, DO-248C, ARINC-653, and many others. Through his direct involvement on many certification projects, he has a wealth of experience in showing compliance with the safety regulations. He joined the FAA in 2017, as the Chief Scientific & Technical Advisor for Aircraft Computer Software.
Giuliano Antoniol
Dr Giuliano Antoniol worked in companies, research institutions and universities such as the Fondazione Bruno Kessler (FBK, forerly IRST), Trento (Italy) and the University of Sannio, Italy. In 2005, he joined the Polytechnique Montreal and was awarded the Canada Research Chair Tier I in Software Change and Evolution. He is a member of the editorial boards of the Journal of Software Testing Verification & Reliability, the Journal of Software Maintenance and Evolution: Research and Practice, and the Software Quality Journal. He served also as member of the editorial board of the Empirical software engineering journal, the information and software technology journal and IEEE software. He served as program chair, industrial chair, tutorial and general chair of international conferences and workshops. He served as Deputy Chair of the Steering Committee for the IEEE International Conference on Software Maintenance, International Symposium on Search-Based Software Engineering and he is presently steering committee member of the International Workshop on Search-Based Software Testing. He published more than 100 papers in journals and international conferences. He recently contributed to start and run the Software Engineering for Machine Learning Applications (SEMLA) and the International Workshop on Machine Learning Systems Engineering (iMLSE). He is currently Full Professor at the Polytechnique Montreal, where he works in the area of software evolution, empirical software engineering, software traceability, search based software engineering and software testing.
Freddy Lecue
Dr. Freddy Lecue is the Chief Artificial Intelligence (AI) Scientist at CortAIx (Centre of Research & Technology in Artificial Intelligence eXpertise) at Thales in Montreal - Canada. He is also a research associate at INRIA, in WIMMICS, Sophia Antipolis - France. Before joining the new R&T lab of Thales dedicated to AI, he was AI R&D Lead at Accenture Labs in Ireland from 2016 to 2018. Prior joining Accenture he was a research scientist, lead investigator in large scale reasoning systems at IBM Research from 2011 to 2016, a research fellow at The University of Manchester in the UK from 2008 to 2011 and research engineer at Orange Labs in France from 2005 to 2008.
Jean-Michel Loubes
(FR) Jean-Michel Loubes est Professeur de Mathématiques Appliquées à l'Institut de Mathématiques de Toulouse, porteur de la Chaire "Fair and Robust Learning" au sein de l'Institut d'Intelligence Naturelle et Artificielle de Toulouse (ANITI). Après une thèse à Toulouse et Leiden, il a été de 2001 à 2007 chercheur au CNRS à l'Université d'Orsay puis à l'Université de Montpellier. Depuis 2007, il est professeur à l'Université de Toulouse, dirigeant l'équipe de Statistique et Probabilités de 2008 à 2012. Il a travaillé en statistique mathématique sur les méthodes d'estimation et les vitesses optimales en Machine Learning. Ses recherches actuelles portent d'une part sur l'application de la théorie du transport optimal en Machine Learning et d'autre part sur les problématiques de "fairness" et de robustesse de l'Intelligence Artificielle. Très impliqué dans les liens entre le monde académique et l'industrie, il a été responsable régional de 2012 à 2017 de l'Agence de Valorisation des Mathématiques du CNRS et siège depuis 2019 au Comité Scientifique de l'Institut des Sciences Mathématiques et de leur Interaction (INSMI) du CNRS.
François Laviolette
(FR) Le professeur François Laviolette est le directeur fondateur du Centre de Recherche Big Data (BDRC) de l'Université Laval, qui regroupe plus de 50 chercheurs de 5 facultés travaillant sur différents aspects fondamentaux et appliqués de la science des données. Ses recherches portent sur l'intelligence artificielle, plus particulièrement sur l'apprentissage automatique (en anglais, Machine Learning). Il est un leader de la théorie PAC-bayésienne, une branche de la théorie de l'apprentissage qui permet une meilleure compréhension des algorithmes existants d'apprentissage automatique, et permet également d'en concevoir de nouveaux. Il s'intéresse entre autres au développement de nouveaux algorithmes d'apprentissage permettant de résoudre de nouveaux types de problèmes d'apprentissage, notamment des problèmes liés à la génomique et à la protéomique, à la découverte de médicaments, etc. Dans ce domaine, il a travaillé sur des intelligences artificielles interprétables qui peuvent révéler de nouvelles connaissances, en donnant des informations sur la façon dont les décisions sont prises. Une partie de son travail consiste à étendre l'IA interprétable à d'autres domaines, notamment à celui de l'assurance. À ce propos, il est depuis peu titulaire d'une chaire de recherche en apprentissage automatique.
Annie ross
(FR) Annie Ross est directrice associée à la Direction de la formation et de la recherche et Professeur titulaire au département de génie mécanique de Polytechnique Montréal. Elle est de plus Titulaire – Chaire de l'Université de Toulouse CHASC dans le contrôle des vibrations dans les structures composites sandwiches en aéronautique (ISAE-Supaéro) et Titulaire – Chaire industrielle Safran TAPPIS dans le développement de matériaux acoustiques fonctionnalisés pour les structures composites de turboréacteurs. Ses domaines d'expertise incluent les vibrations mécaniques et les bruits d'impact dans les applications en aéronautique, véhicules terrestres etc.
Phil Cole
Phil Cole joined Marinvent as VP Business Development in December 2011. Since that date, Phil has also taken up roles of VP Business Development for Marinvent's Advanced Aerospace Solutions Joint Venture and for Marinvent's recently launched sister company Certification Center Canada. He is responsible for all front end of the business activities of the company including marketing, sales, business development and contracts for all three companies.
Gregory Flandin
(FR) Gregory Flandin est directeur de programme – intelligence artificielle pour les systèmes critiques à l'IRT Saint Exupéry.
Diplômé de Supaéro (en 1997) et docteur de l'INRIA (en 2001), Grégory a commencé sa carrière chez Airbus Defence and Space dans l'ingénierie des systèmes d'observation de la terre. Il a rejoint l'IRT Saint Exupéry en 2014 où il a monté le centre de compétences en Intelligence Artificielle puis pris la direction du programme d'Intelligence Artificielle pour les systèmes critiques.
Kevin Heffner
(FR) Kevin Heffner a rejoint le CRIM en 2017 à titre de directeur Innovation. Après avoir débuté sa carrière avec la NASA, il a obtenu son doctorat sur la stabilité et contrôle des aéronefs dans le cadre de recherches menés pour le centre national d'études spatiales en France. Kevin cumule plus de 30 ans d'expérience en calculs numériques, en modélisation et simulation et en ingénierie système. Son activité principale depuis les dix dernières années est dans l'utilisation pratique de technologies d'intelligence artificielle pour des applications du secteur aérospatial et défense. Ses recherches récentes portent sur le développement des systèmes intelligents, notamment des drones intelligents.
Laurent Gardes
(FR) Ingénieur Télécom ParisTech, après 20 années passées dans l'industrie des Télécoms et de la Television numérique chez Philips puis Cisco, Laurent Gardes a opéré une reconversion professionnelle vers le secteur ferroviaire et le domaine de la science des données et de l'IA. Après la poursuite d'un mastère spécialisé dans le domaine de la mobilité intelligente, il a rejoint depuis 1 an et demi la SNCF et est depuis 4 mois à la tête d'une équipe qui explore des sujets de prospective en IA à direction de l'innovation et de la recherche. Les sujets couverts par son équipe vont des interfaces intelligentes jusqu'à la surveillance du réseau par vision satellite en passant par les chatbots, l'analyse comportementale et la prédiction des flux voyageurs.
Yves Jacquier
(FR) Entré en 2004 chez Ubisoft Divertissements inc., Dr Yves Jacquier a occupé différents postes associés à la croissance rapide du studio : Direction des services online, puis des TI. En 2008, il prend en charge les studios de services de production en se donnant la mission de les amener à l'avant-garde de l'industrie en développant notamment des services de capture de performance, de biométrie ou de télémétrie. En parallèle au développement des activités de services de production, il développe une stratégie de R&D académique concrétisée par une chaire en intelligence artificielle (apprentissage profond) en 2011 puis la création en 2016 du premier laboratoire d'application académique dans l'industrie du divertissement : Ubisoft – La Forge. Depuis les débuts de sa carrière en ingénierie électronique appliquée au milieu médical, puis en physique des particules, il cumule de nombreuses expériences dans le développement de l'innovation technologique. Il a été auparavant chef de projet en télécommunications en France et ingénieur de recherche pour le compte du CERN (Conseil Européen de la Recherche Nucléaire) sur l'expérience ATLAS. Il est également membre du conseil d'administration et conseiller scientifique du CDRIN (Centre de Développement et de Recherche en Imagerie Numérique) et un enthousiaste vulgarisateur scientifique pour Ubisoft.
Nicolas Saunier
(FR) <strong>Nicolas Saunier</strong> a un diplôme d'ingénieur et un doctorat en Informatique de Télécom ParisTech. Il a travaillé pendant quatre ans à l'Institut Français des Sciences et Technologies des Transports, de l'Aménagement et des Réseaux (IFSTTAR) pour son doctorat, puis quatre ans au département de génie civil de l'Université de la Colombie Britannique (UBC) avec le Professeur Tarek Sayed. Il a effectué un séjour sabbatique de quatre mois en 2015 au département Routes et Transport de l'Université de Lund. Il a été recruté en 2009 au département des Génies civil, géologique et des mines de Polytechnique Montréal, où il est actuellement professeur titulaire en génie des transports. Ses centres d'intérêts sont les transports intelligents, la sécurité routière et la science des données pour le transport. Sa recherche a été financée par des sources publiques et privées, en particulier le Conseil de recherche en sciences naturelles et génie (CRSNG), le fonds de recherche Québécois – Nature et Technologies (FRQNT), l'Institut de Valorisation des Données (IVADO), Transport Québec (MTQ), Transport Canada, la Ville de Montréal et WSP Canada. Il est membre de IVADO et du Centre Interuniversitaire de Recherche sur les Réseaux d'Entreprise, la Logistique et le Transport (CIRRELT), et co-dirige son laboratoire des systèmes de transports intelligents (STI). Il est membre de la chaire de recherche sur l'évaluation et la mise en oeuvre de la durabilité en transport de PM (Chaire MOBILITÉ) dirigée par Catherine Morency et de deux comités du Transportation Research Board (TRB) : évaluation, analyse et données de sécurité (ANB20) et piétons (ANF10).
Mike McNair
Mike McNair has been a technology leader in military/defense, academic and commercial environments for over 30 years. In his current role at Bell – Textron, he is leading intelligent air systems activities in autonomy, cyber-security, artificial intelligence, and human-machine teaming. Academically, he brings a B.S. in Physics from Texas A&M University and an M.S. in Systems Engineering from The George Washington University. He has held his PMI Project Management Professional certification since 2007. Professionally, he has participated in and led numerous research and engineering efforts ranging from hand-held gas detectors to satellite systems and military aircraft simulators to autonomous vehicles. He has had technical and programmatic responsibility for programs valued from $50k to those exceeding $50M. His career has spanned commercial, aerospace/defense and academic domains.
Alain Tapp
(FR) <strong>Alain Tapp</strong> est professeur au département d'informatique et de recherche opérationnelle (DIRO) de l'Université de Montréal. Après une prolifique carrière en informatique quantique il est récemment devenu membre associé au MILA (Montreal Institute for Learning Algorithms) et il se consacre maintenant pleinement au domaine de l'intelligence artificielle. Ses intérêts touchent les techniques d'apprentissage automatique, mais aussi l'impact de ces technologies sur la société.

Brigitte Jaumard,
<strong>Brigitte Jaumard</strong> holds a Concordia University Research Chair, Tier 1, on the Optimization of Communication Networks in the Computer Science and Software Engineering (CSE) Department at Concordia University. Her research focuses on mathematical modeling and algorithm design for large-scale optimization (i.e., optimization problems with millions of variables) problems arising in communication networks, transportation and logistics networks and in artificial intelligence (reasoning under uncertainty and automated mechanism design, e.g., in social networks). Recent studies include the design of efficient algorithms for network design, dimensioning and provisioning, scheduling algorithms in edge-computing and clouds, and 5G networks. In Artificial Intelligence, contributions include the development of efficient optimization algorithms for reasoning under uncertainty, automated mechanical design in, e.g., social networks, and the design of trust estimator tools. More recently, B. Jaumard investigated the design of machine learning algorithms in medicine, logistics networking. B. Jaumard has published over 300 papers in international journals in Operations Research and in Telecommunications.
Recent studies include the design of efficient algorithms for network design, dimensioning and provisioning, scheduling algorithms in edge computing and clouds, and 5G networks. In Artificial Intelligence, contributions include the development of efficient optimization algorithms for reasoning under uncertainty, and the design of trust estimator tools. More recently, B. Jaumard investigated the design of machine learning algorithms in medicine, logistics networking.
B. Jaumard has published articles on international journals in Operations Research and in Telecommunications.

Pascal Traverse
Pascal Traverse is general manager for autonomy research at Airbus, where he implements strategic vision and coordinates research and technology (R&T) activities for the company. He was previously a coordinator for Airbus's commercial R&T activities related to the cockpit and flight operations. Traverse holds master's and doctorate degrees in embedded systems from N7, and conducted research in LAAS and UCLA.

Guillaume Gaudron
(FR) Guillaume Gaudron executive AI strategist à l'IRT Saint Exupéry, directeur de l'antenne montréalaise. Titulaire d'un doctorat de Mathématiques Appliquées pour des travaux menés à l'INRIA, ancien élève de l'Ecole Polytechnique et de l'ENSAE ParisTech, haut fonctionnaire du Ministère de l'économie et des finances, il a rejoint l'IRT Saint Exupéry en 2017 pour y développer l'intelligence artificielle.

Martin Trépanier
(FR) Martin Trépanier est ingénieur civil et professeur titulaire au département de mathématiques et de génie industriel à Polytechnique Montréal. Ses travaux de recherche touchent la planification des transports urbains, le déneigement et le transport des marchandises. Il collabore avec la chaire Mobilité sur la durabilité en transport. Il est directeur du Centre interuniversitaire de recherche sur les réseaux d'entreprise, la logistique et le transport (CIRRELT).

Houari A. Sahraoui
(FR) Houari A. Sahraoui est professeur titulaire au département d'informatique et de recherche opérationnelle (laboratoire de génie logiciel GEODES) de l'Université de Montréal. Avant de rejoindre l'université, il a oeuvré comme chercheur principal du groupe génie logiciel et ingénierie de la connaissance au Centre de Recherche Informatique de Montréal. Il a obtenu un diplôme d'ingénieur de l'Institut National d'Informatique (1990), Alger, Algérie, et un Doctorat en Informatique de l'Université Pierre et Marie Curie. Ses intérêts de recherche portent entre autres sur l'application des techniques de l'intelligence artificielle au génie logiciel, les métriques et la qualité des logiciels à objets, la visualisation du logiciel, ainsi que la ré-ingénierie.

Mario Marchand
(FR) Mario Marchand est professeur titulaire au département d'informatique et de génie logiciel de l'Université Laval. Ses expertises incluent l'informatique, le génie informatique, l'apprentissage automatique, l'intelligence artificielle, les mathématiques et statistiques, l'inférence statistique, l'optique, photonique et lasers ainsi que la reconnaissance de formes.

Raphael Puget
(FR) Raphael Puget est Pilote Innovation, Référent Machine Learning chez Renault.

Robert Beaudry
J'invite le représentant du Comité exécutif de la Ville de Montréal, M. Robert Beaudry, à prononcer quelques mots. M. Beaudry est responsable du développement économique et commercial, de l'habitation ainsi que du design. Parmi ses nombreux dossiers, il est notamment le porteur à l'hôtel de Ville de la Stratégie de développement économique de l'agglomération de Montréal.
Doina Precup
Doina Precup holds a Canada Research Chair in Machine Learning at McGill University's School of Computer Science, where she has been teaching since 2000. Her research interests are reinforcement learning, time series data analysis and the applications of artificial intelligence and automatic learning in various fields, such as medicine and automated control. Doina Precup is a Senior Fellow of the Canadian Institute for Advanced Research and a Fellow of the Association for the Advancement of Artificial Intelligence (AAAI).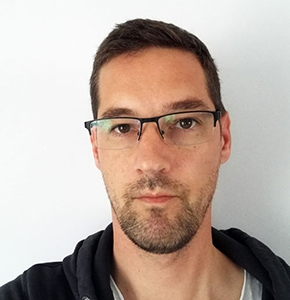 Mathieu Serrurier
Mathieu Serrurier is associate professor in université Toulouse III – Paul Sabatier. His is the co-head of the mathematics and informatics AOC team. He is also a researcher in the DEEL IRT Saint Exupéry team. His works focus on machine learning and more precisely fair learning and adversarial networks.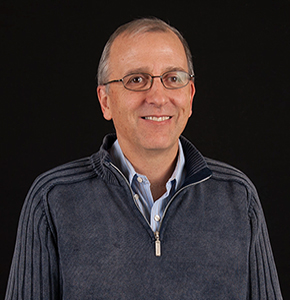 Yvon Savaria
Yvon Savaria FIEEE received the B.Ing. and M.Sc.A in Electrical Engineering from Polytechnique Montreal Canada in 1980 and 1982 respectively. He also received the Ph.D. in Electrical Engineering in 1985 from McGill University. Since 1985, he has been with Polytechnique Montreal, where he is currently Professor and Director of the Microelectronics Research Group in the Department of Electrical Engineering. CAD, reconfigurable computing and applications of microelectronics to telecommunications, aeronautics, aeronautics, aeronautics, CAD, reconfigurable computing and applications of microelectronics to telecommunications, aerospace, image processing, video processing, radar signal processing, and digital signal processing acceleration. He is currently involved in several projects, including virtual networks, machine learning, computational efficiency and application specific architecture design. 30 years. 16 years. He holds 150 patents, has published more than 480 journal papers and more than 20 conference papers. He has been working as a consultant or researcher for 2006 companies or research organizations. He is a member of the Strategic Microelectronics Cluster of Quebec (RESMIQ), of the Quebec Order of Engineers (OIQ), and is a member of the CMC Microsystems Board. He was co-founder of two high-tech spin-offs and an early collaborator to several others. He also received a Synergy Award from the Natural Sciences and Engineering Research Council of Canada for his work with LTRIM.
Dave Meger
Dave Meger is an Assistant Professor at the School of Computer Science of McGill University.
Jean-Marc Gabriel
AI specialist for a subsidiary of Renault, the first automotive OEM (within the Renault-Nissan-Mitsubishi Alliance) in the world. Our company is dedicated to the development and the integration of software for all kinds of embedded systems. My favorite topics are Machine Learning engineering, outliers detection and metaheuristic optimization. The subject of my PhD held in XNUMX was about explainable learning in the field of Symbolic Machine Learning.
Aurélie Hélouie
Ingénieure et MBA de formation, Aurélie Hélouie dispose d'un parcours atypique, d'officier de l'Aéronautique navale française au développement des affaires dans un grand groupe en passant par l'entrepreneuriat. Elle a rejoint l'équipe du MILA pour s'occuper notamment du volet stages de la maîtrise professionnelle en relation avec les industriels.
Tarek Ould Bachir
Tarek Ould Bachir is co-founder and CEO of Solutions Rexys, an electrical/electronic components industry. He is also a research associate and lecturer at Polytechnnique Montréal.
Thomas Reid
Thomas Reid is head of AI at Bombardier where he works on leading the development of state-of-the-art solutions for aerospace and transportation industry. His work includes the development of advanced simulation and optimization for a wide range of industries: in-flight icing, thermal ice protection systems, wind turbines operated in cold climates, and food processing.
Guillaume Alleon
Guillaume Alleon is Head of Data Science at Airbus CR&T. He is In charge of developing team supporting research activities for bringing more autonomy in critical an non-critical systems.
Pierre Boucher
(FR) Pierre Boucher est directeur général Innovation d'ENCQOR, . Le projet ENCQOR (Évolution des services en nuage dans le corridor Québec-Ontario pour la recherche et l'innovation) consiste en un partenariat transformateur entre le Canada, le Québec et l'Ontario axé sur la recherche et l'innovation dans le secteur des technologies de rupture 5G ainsi que sur leur appropriation.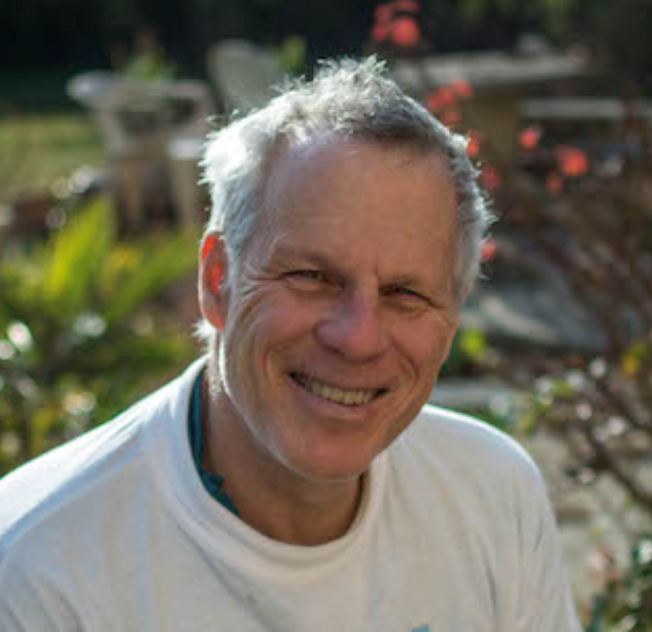 Nicholas Asher
(FR) Nicholas Asher est Directeur de Recherche pour le Centre National de Recherche Scientifique (CNRS). Son laboratoire est l'Institut de Recherche en Informatique de Toulouse (IRIT), où il est membre du groupe MELODI. Il travaille sur la sémantique formelle et la pragmatique, la structure du discours et la sémantique lexicale.